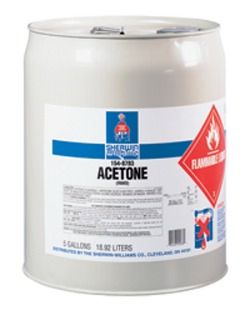 ACETONE
Product Features
An extremely fast evaporating solvent. It is too fast evaporating for most products.

Its very low flash point makes it extremely flammable.

Acetone has been exempted in Federal EPA regulations as a VOC contributor and it is HAPS complying.

Available in 1 gallon, 5 gallons and drums (55 gallons).

This item is only available for local delivery.