LOW VOC HIGH GLOSS WET LOOK LACQUER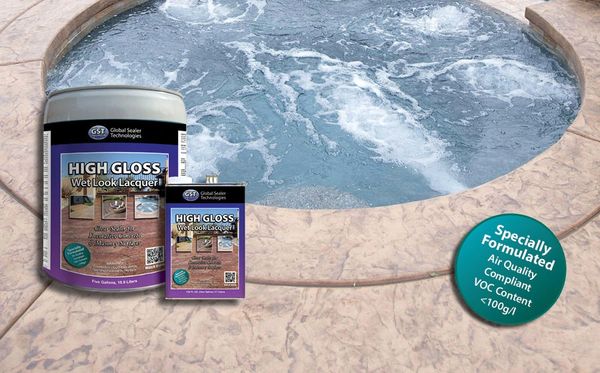 LOW VOC HIGH GLOSS WET LOOK LACQUER
This solvent-based, high gloss, crystal clear, deep penetrating sealer is designed for decorative concrete, paving stone and natural stone surfaces, to enhance and beautify their natural color.

<100g/l VOC Content

Easily applied, fast drying, long lasting


Interior and exterior use

Inhibits efflorescence

Gas, oil and grease resistant

Water repellent

Non-yellowing and UV resistant
*The 5 Gallon Pail cannot be shipped. It can only be purchased for local delivery.